Interactive Story
Presentations on a new level
Virtual storytelling is the optimal tool for interactive experiences. It actively engages viewers and creates lasting memories in the minds of your customers.
More than just a video: Content can be explored independently or presented in a walkthrough. You can also switch between VR and desktop mode at the touch of a button.
Thanks to 4K and real-time ray tracing, the application impresses with photo-realistic graphics and offers many options such as cinematic camera movements and sound effects.
Behind the stories is our in-house developed framework. This enables an efficient implementation of your stories.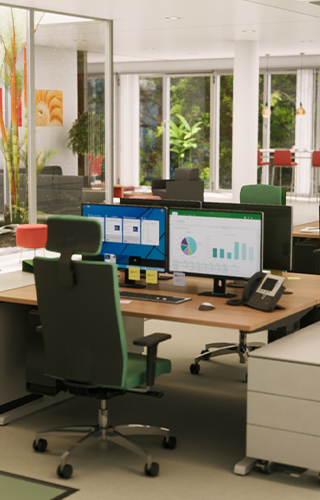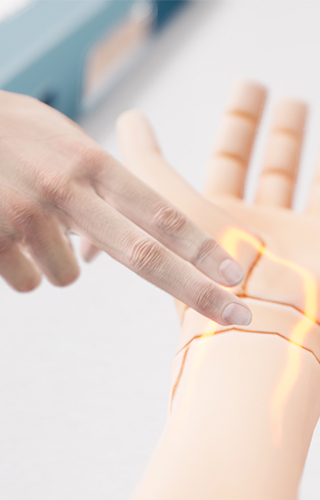 Virtual training
An update for your education and training
With virtual training, you can make your employee training effective, safe and flexible. Virtual reality is revolutionizing the way we learn – immerse yourself in a realistic simulation to practice and reinforce workflows in a controlled environment. You always have the choice between VR goggles and a desktop application.
Through active learning, information is anchored in the memory faster and more long-term than with conventional training methods.
With us, you don't get a three-dimensional textbook off the shelf, but a training course tailored specifically to your needs. This way you can easily bring your specialists to the next level.
Object Explorer
3D content that stands out
With our in-house developed Objects Explorer, we transform your products into interactive 3D content. Thanks to WebGL technology, this content can be displayed directly in the browser in an uncomplicated and cross-device manner.
Increase the entertainment factor of your website: Let your customers become active themselves and discover your portfolio independently. In this way, your customers will also build up an emotional bond with your company virtually. After all, what they experience themselves remains in their memories and can make all the difference when it comes to making a purchase decision.
Additional features such as focus points, the integration of multimedia content such as texts, images and videos, and interaction options ensure a special 3D experience.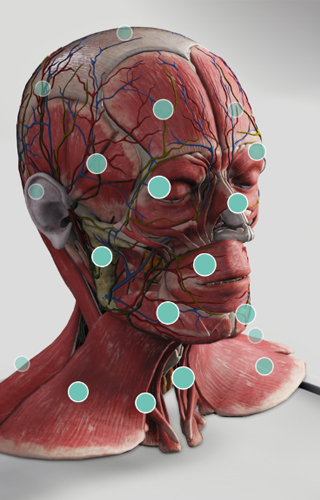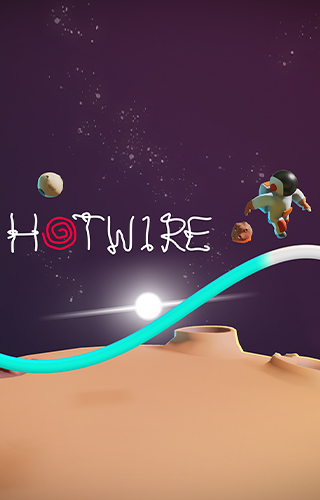 Games
Playfully immerse into virtual worlds
Even though we are not a classic game studio, we know the advantages of gamification and use them for our projects.
In this way, we can help you prepare content in an interactive and appealing way for your target group. In doing so, we rely on innovative game mechanics for immersive platforms. Whether VR or AR, we develop an individual visual language and story for you that gets people excited about your message.
As passionate gamers, we also occasionally realize independent game projects.
Collaborative XR
More reality in video meetings
You don't want to do without video calls, but still want to stay close to your colleagues and business contacts? That's possible with virtual meeting rooms, which enable personal exchange and at the same time more social collaboration, just like in real office life. Thanks to a web-based platform with XR interface, the application runs directly in the browser and can be used on the VR headset without any additional installation effort.
For an even more productive exchange, our immersive communication platform has additional features such as a digital whiteboard.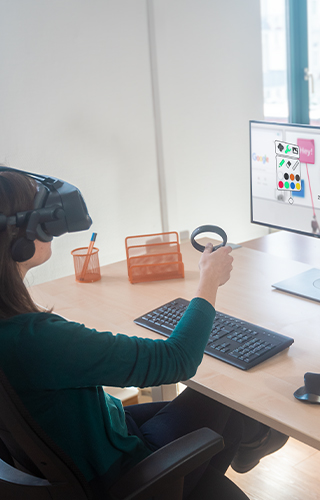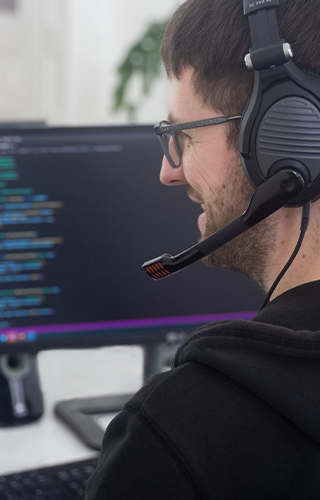 Development as a Service
(Further) development of your processes
You want to use real-time technologies independently and efficiently? To develop this autonomously requires a lot of experience and expertise. We are at your side as experts and can support you, for example, in the design and development of data and process pipelines. But we can also handle the preparation of your design and model data for you. In addition, we can provide personnel support or training for your existing teams.
As a partner with experience in capturing complex structures and expertise from a wide range of industries, we drive your process optimization forward!